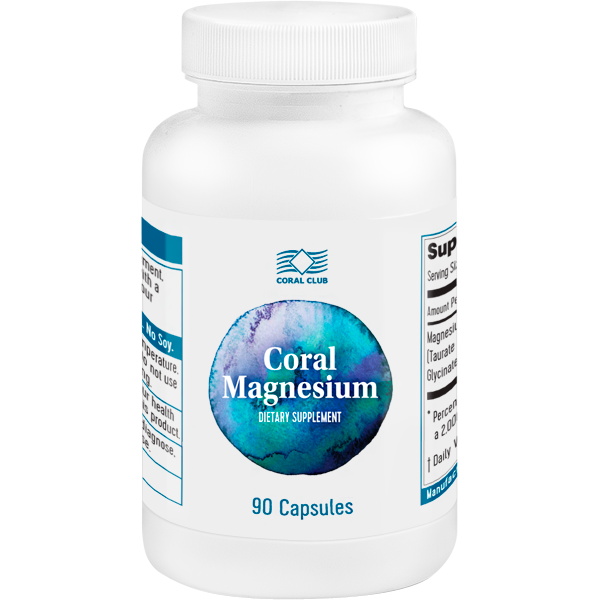 DESCRIPTION
A mineral complex Coral Magnesium contains magnesium glycinate and magnesium taurate. This dietary supplement actively supports cardiovascular health and neuromuscular tissue function.

The product contributes to the synthesis of enzymes, it normalizes metabolism, and actively regulates the calcium and sodium balance on a cellular level.
Bullet Points:
Buy Coral Magnesium in 3 simple steps: select a quantity, click on "buy" and checkout.
Or register here and get a membership number with a 20% discount. And after 500 points you get a 10% money back.
Quote Example:
You might not think that programmers are artists, but programming is an extremely creative profession. It's logic-based creativity.
Table Example:
| # | First | Last | Handle |
| --- | --- | --- | --- |
| 1 | Mark | Otto | @mdo |
| 2 | Jacob | Thornton | @fat |
| 3 | Larry | the Bird | @twitter |
Embed A Tweet:
Video Example