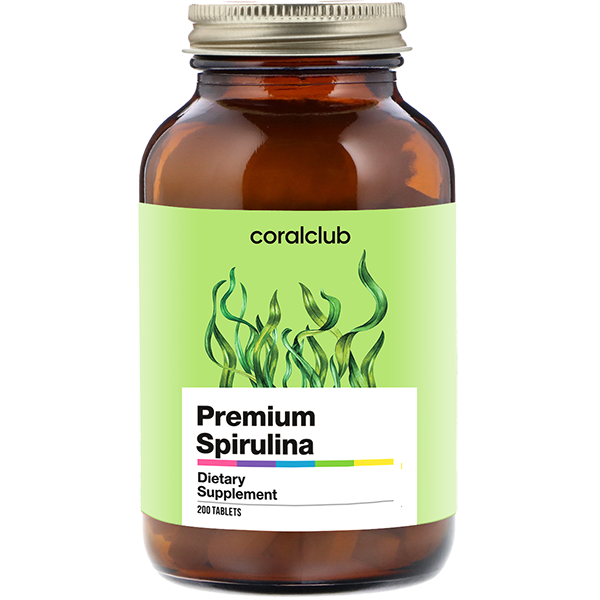 DESCRIPTION
It is produced from 100% ecologically pure algae spirulina and is made to the highest quality standards.

Spirulina combines the qualities of bacteria and algae and is a simple and environmentally friendly product, rich in an array of phytonutrients, vitamins and minerals. In the modern world, spirulina is often called a ""superfood.""

Spirulina is a vegetable protein and contains a complete set of all the essential amino acids. Interestingly, the protein in spirulina is absorbed 12 times more easily than protein in beef, which makes it an indispensable product for vegetarians and vegans. The fat content in spirulina is only 2-4%, which is mostly omega 6 polyunsaturated fatty acids. Among them are gamma-linoleic and gamma-linolenic acids, which are very important for physical and mental health. They protect the body from premature aging, stress, age-related changes, various allergic reactions and inflammatory processes.

Spirulina is rich in vitamins A, E, F and group B. In its composition, you can find many macronutrients (calcium, potassium, magnesium) and trace elements (manganese, iron, zinc). The high content of antioxidants such as carotenoids, selenium and germanium is noteworthy. The use of spirulina helps to improve the metabolism, detoxify the body, control weight and regulate cholesterol.

As a dietary supplement, take two tablets two times a day with a meal. If pregnant or nursing, consult your health care practitioner before taking this product.

Store in a dry place at room temperature. Keep out of reach of children. Do not use if safety seal is broken or missing.
Bullet Points:
Buy Premium Spirulina in 3 simple steps: select a quantity, click on "buy" and checkout.
Or register here and get a membership number with a 20% discount. And after 500 points you get a 10% money back.
Quote Example:
You might not think that programmers are artists, but programming is an extremely creative profession. It's logic-based creativity.
Table Example:
| # | First | Last | Handle |
| --- | --- | --- | --- |
| 1 | Mark | Otto | @mdo |
| 2 | Jacob | Thornton | @fat |
| 3 | Larry | the Bird | @twitter |
Embed A Tweet:
Video Example